October 5, 2020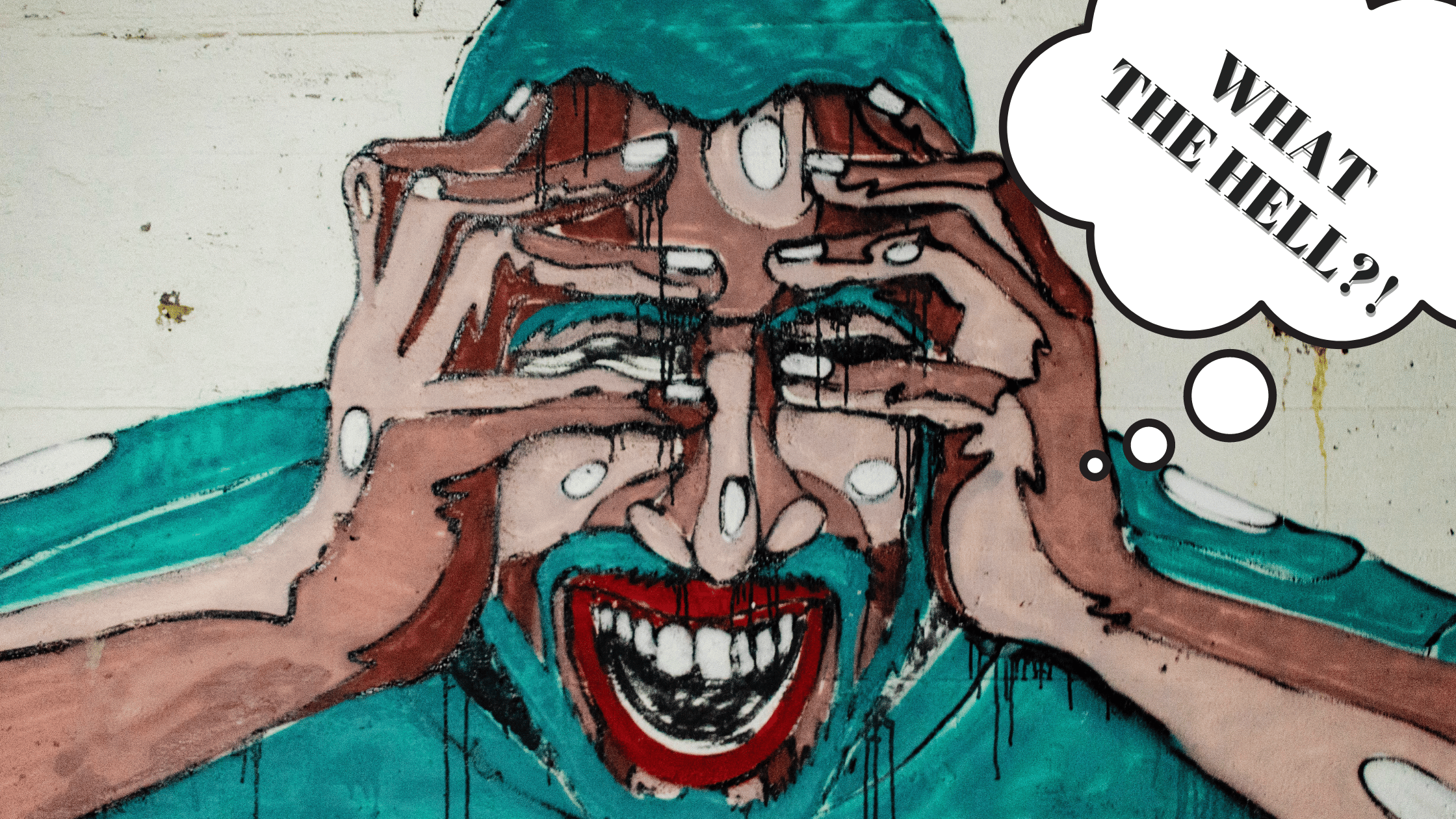 I've had one "what the hell is wrong with me" moment since giving up meat. Acid reflux did a number on me. For two and a half months now I have refrained from eating meat and for the most part, it's been pretty smooth. The only hiccup was literally the acid reflux and I think I have an idea why.
You see I'm not like most people, I can eat the right thing five or six days a week and stay on track 95% of the time. But what gets me is either Saturday night or Sunday. I've learned when most people find a treat they want, they savor it. I don't, I go in 100% right then and there. One Saturday/Sunday, I ran across these Lays Hickory BBQ Chips, the big boy bag too.
My wife fell asleep on the couch watching a movie, my two year old is asleep, and it's just me and my 9 month old sitting there, and by the grace of God, he can't eat chips yet.
So it's just me, and I grab a handful of chips…I pull a Cookie Monster on em'.
I sit down and moments later I'm going back to the kitchen, and this time I grab a bowl, cause I'm going to filler up. Next thing you know, the hickory bbq just won't leave my mouth and I eat the whole bag of chips.
That's me…a typical weekend night. A binge eater.
But I paid for it though…
Acid reflux for 3 or 4 days, and it may not have been the chips, it very well could have been the coffee I've been drinking, but it made me realize I still have to watch what I eat.
Other Than That…I Doubled Down
I wouldn't say I'm vegan, but after my acid reflux, I've limited my cheese, and really focused on eating whole foods. One of my concerns has been my calorie intake, am I getting enough calories? For breakfast, I normally eat a bowl of oatmeal just to get my day going. Lunch has always been my challenge since I'm out and about for work, but my focus has been to do my grocery shopping on the weekend and focus on getting plenty of rice, lentils, beans, sweet potatoes, avocados, fruits and basically any kind of vegetable.
With that being said, most of the foods I eat are low calorie foods, which is a good thing, but some days it's just not enough. And surprisingly, I don't walk around hungry often, it's just some days, I feel weak, like I need to eat.
So when I do eat, I eat pretty big meals.
If for some reason, what I'm eating just doesn't seem to do the trick, I'll get some fake meat. I like Beyond Meat, it tastes pretty good and makes me feel like I'm eating a burger.
Down in Weight
I've lost a little bit of weight and I'm getting right in the range where I need to be, so I'm looking to keep my weight stable.
When COVID season hit I teedered right at 200 lbs…Folks, I'm 5' 7-½" with my shoes off, so technically speaking I'm a short bald headed guy and I don't think I hold my weight too well at this height.
Now I'm around 190 give or take a pound or two on either side of 190.
Where You Get Your Protein?
This is the most frequently asked question when I tell someone I gave up meat, but to be fair it's also the first question I typed into google. My biggest fear is losing my muscle mass and looking shriveled up and frail. To answer the question, it's plants…but it's important because from what I've always known is that protein in how you build muscle.
So while I've lost some weight, I've noticed that I have lost some muscle mass. Not a ton, I noticed that my shoulders and arms are not as big.
So naturally as I make that change, I wonder if I'm getting enough protein so this is something I'm also monitoring. But I also have to give myself enough time because I have changed my training routine. I've gone from lifting heavy weight, (80% + of my Max) to doing more High Intensity Training to help with cutting some of this weight away.
I'm starting to see a light shade of my abs finally come back in, but nonetheless this is still a work-in-progress.
The Things I'm Researching
So after 2 -½ months in this plant-based journey I'm still doing my research…
There are things I wonder about.
Number 1:  I want to make sure I'm getting all the nutrients I need to be healthy.  I take multivitamins every day so I think I'm covered.  I want to make sure I get my Omega-3 fatty acids since I don't eat fish.  They also say if you cut out meat you have to make sure you find a way to get enough of your Vitamin B-12.  I don't want to become deficient in something else and create a health issue when I'm already fairly healthy.
Number 2: I want to make sure I get the right amount of protein. Truthfully and hopefully this comes off humble. I like the way my body looks, so I want to keep it, I just want to be healthier. As I stated earlier, I don't want to lose muscle through this adventure here.
Number 3: Mannnnnn so this sales lady at GNC…Of course you walk in and they ask if they can help you. I tell her I'm looking for some plant based protein. Without even asking for it, she asks me my frequently asked question, how do you get your protein? Then she asks why are you doing this? I answer health reasons, but primarily to keep my blood pressure down and to prevent myself from getting high blood pressure.
The short story is, she tells me men that don't eat meat, it could eventually affect your testosterone levels. I think that narrative is a long held belief by society, that vegan men have lower testosterone levels than your typical meat eater.
But actual research is disputing that notion, in a study published in the World Journal of Urology, there was no difference in testosterone levels between meat eaters and vegans.
But anyways it will work itself out. I feel pretty good, rarely do I feel sluggish and heavy. Most of the foods I eat are low in calories, so if I slip up during the week and have a piece of candy it's not the end of the world.
So that's that.
Alright folks, be safe out there and I'll be talking to you.
My next phase of this is to try and bulk up. So I'm going to start lifting heavy and try to bulk up. We'll see how this goes and I'll keep you posted.
---
2
Strategic Napping
The Army has finally updated their FM7-22 Holistic and Fitness manual.  This is the first update in eight years and reflects scientific research that helps to further optimize soldier performance.
"Soldiers can use short, infrequent naps to restore wakefulness and promote performance," the new manual advises. "When routinely available sleep time is difficult to predict, soldiers might take the longest nap possible as frequently as time is available."
The Army Rolls Out a New Weapon: Strategic Napping|The New York Times
---
3
An Apple a Day Keeps The Doctor Away (Warning: This article has nothing to do with apples)
Habits are key…boost your immunity effortlessly with these minor tweaks to your daily routine.
5 Daily Habits To Boost Your Immune System|mindbodygreen
---
4
As If You Didn't Know This
Have you ever tried to workout without music or go for a run without it? If you have, you already know it's a different workout.
Hint: Listen to upbeat music…it will get your heart rate up with a lower perceived effort.
Why Music Is the Secret to a Better Workout|Men's Journal
---
5
Inspiration: We All Have a Different Journey
"I have just made a conscious decision that I don't care about the number on the scale. And to be honest, I have gained so much muscle that I have really had to separate myself from how much I weigh," said the 47-year-old.
"I think the biggest change that has produced the best results for me has been intermittent fasting. I eat between noon and 8 p.m.," she said.
Tanya Marushack: Separating Herself From the Scale|Morning Chalkup
---
Sharing:
If this issue was forwarded to you, sign up and join the newsletter. We curate content that actually matters! Information may be at your fingertips, but we bring the best right to you.